ATCO Energy Solutions

Threeosix was selected by ATCO Energy Solutions (AES) to be the Prime Contractor for both Brownfield and Greenfield works for their first Renewable Natural Gas (RNG) project.

---

Project Overview

Threeosix's scope includes demolition, replacement and remediation of existing equipment, earthworks preparation and general site clean up followed by the civil, structural, mechanical, electrical and instrumentation construction works associated with completion of the Greenfield facility.

The RNG facility combines organic waste from nearby municipalities with agricultural waste to produce approximately 230,000 gigajoules per year of renewable natural gas, enough to fuel 2,500 homes, that will enter the natural gas grid under a long-term sales contract.

This project will lead to the avoidance of up to 20,000 tonnes per year of carbon dioxide equivalent emissions.

Business Unit

Threeosix Industrial

Client

ATCO Energy Solutions

Contract Value

$20 Million

Project Delivery Method

Brownfield – Time and Material
Greenfield – Lump Sum

Initiated

October 2021

Want to learn more?

Contact our team today to learn more about this project.
Explore our other projects
Discover our work
Learn more about our related services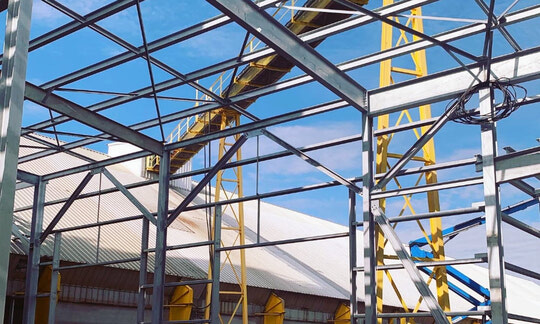 Our Engineer-Procure-Construct partnerships enable Threeosix to offer full turnkey energy sector solutions in an efficient and cost effective manner.
Our sophisticated understanding of infrastructure projects gives you invaluable project insights. Get the best infrastructure project experience when you choose to work with Threeosix.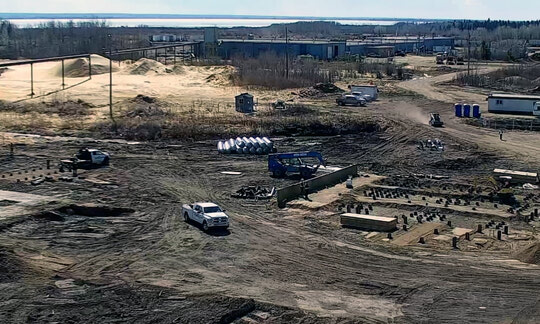 Threeosix applies global best practices and industry-wide knowledge to deliver projects that exceed our clients' expectations.
We create personalized strategies to ensure your projects succeed.
Learn more about our services and locations today. Discover why so many businesses choose Threeosix for all of their industrial projects & services.
---
Sectors
Learn more about the areas we're invested in growing across Canada.
About Us
Discover what we stand for at Threeosix and what our values are.
Locations
Quickly find our office locations and get in touch with a member of our team today.