Structural Steel
Reaching New Heights
Structural steel erection services are often needed to provide the framework for building a complex structure. Threeosix offers safe and efficient structural steel erection services by skilled craftsmen using state-of-the-art methods, equipment and safety procedures.
No matter how complex the structure, Threeosix has the skill and experience to deliver safe and efficient structural steel erection services
Threeosix is an industry leader in structural steel erection for industrial, infrastructure, commercial, and heavy industrial applications.
---
We have dedicated crews of Iron Workers, Welders and Labourers who carry vast experience in all aspects of steel erection.
---
This diversity increases productivity and ensures the highest level of safety standards, no matter what environment they operate in.
Our history of successful projects is a testament to our team's dedication to the highest standards in safety, quality and customer service
One of many achievements includes the re-evaluation of a client's design to ensure structural efficiency, which directly resulted in 15% project savings while maintaining the specific scope schedule.
---
Our technicians can assist with the design of rebar placement drawings and provide assistance on a variety of projects whether your project is small or large size.
---
Our experienced field staff assists with material selection, preparation, erection, quality assurance, and clean-up for all our customers' projects.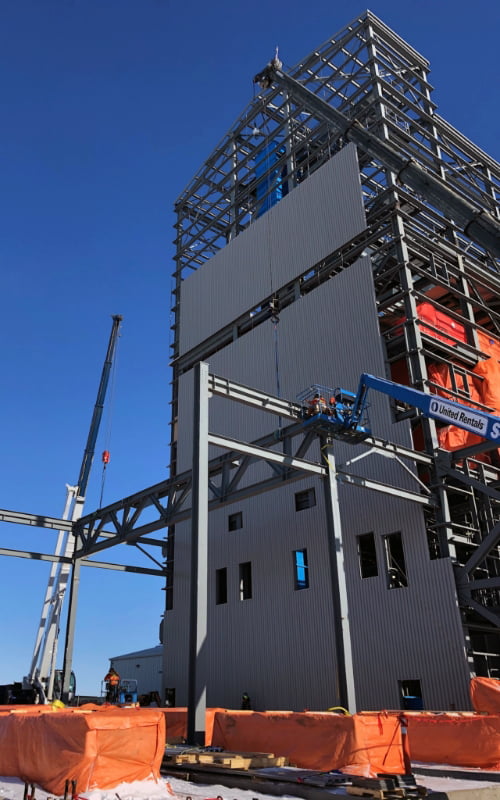 40,000+ square feet of fabrication facilities in Saskatchewan and Alberta
CWB Div. 2 Structural Steel Fabrication
Threeosix is committed to providing the highest quality of service, including competitive pricing and exceptional customer service throughout the entire project.
---
Threeosix provides design, fabrication, and construction services that are focused on cost-effective delivery with high quality and safety performance.
---
We could be your full-service provider of structural steel fabrication and erection.
Related Sectors
Learn how we operate in sectors related to this service
Threeosix is a diverse provider of project services in the mining industry. We can take projects from concept to completion and can provide complete construction services from site development to finishing.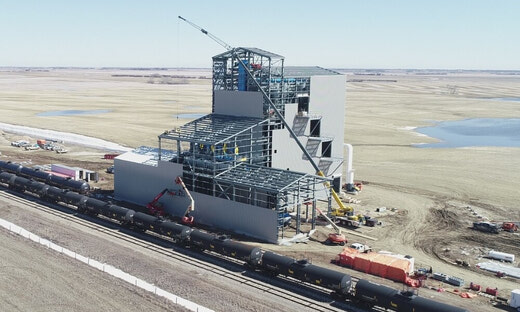 Our incredibly experienced & talented industrial teams provide an unbeatable project experience for your industrial projects. Get peace-of-mind when you work with Threeosix.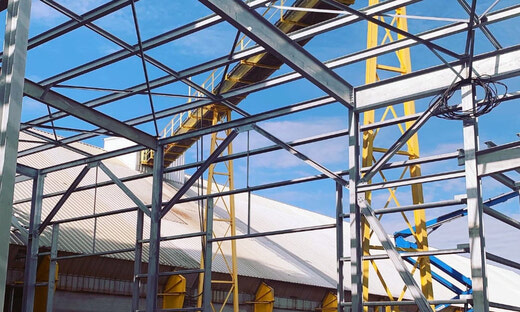 Our Engineer-Procure-Construct partnerships enable Threeosix to offer full turnkey energy sector solutions in an efficient and cost effective manner.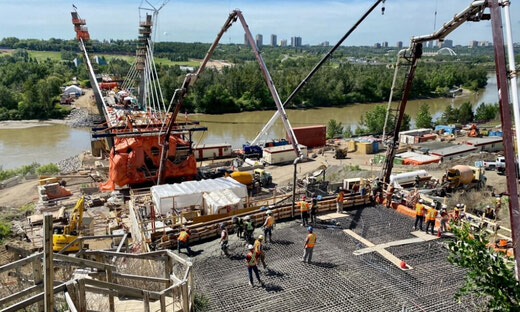 Our sophisticated understanding of infrastructure projects gives you invaluable project insights. Get the best infrastructure project experience when you choose to work with Threeosix.
Get in touch with us today
Contact us
Connect with a member of the Threeosix team today by using the following contact form. A member of our team is notified when you make an inquiry, and we try to respond within 1-2 business days. Thank you for your patience.
---
Mining Division
Saskatchewan Division

602 48th Street East
Saskatoon, SK S7K 6K4

Western Division Office

9205 37 Ave NW
Edmonton, AB T6E 5K9

Energy Division

730, 407 2nd Street
Calgary, AB T2P 2Y3
---