About us
We commit to being transparent, relationship-focused rather than transactional, and to deliver projects with an exceptional level of care. The growth and development of our business maintain a focus on diversity and inclusion.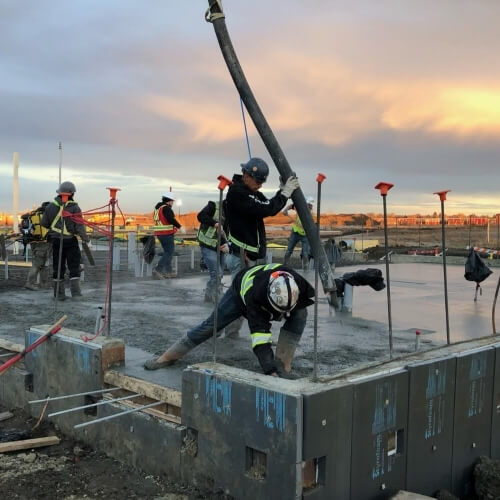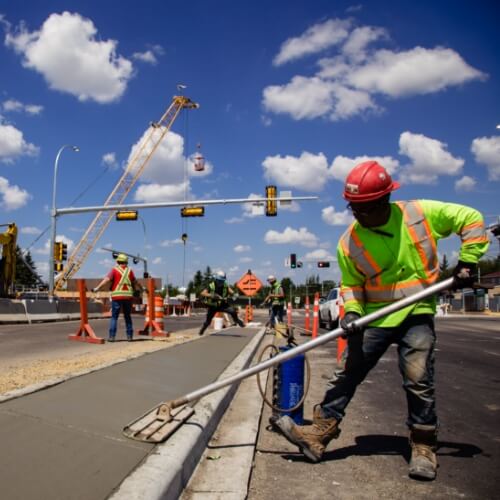 A message from our CEO
We have endeavored to grow our business on a foundation of integrity by developing long-term and meaningful relationships with project owners and the communities local to each project site.
We provide prompt service and are dedicated to acting in the best interests of our clients, to always doing the right thing.
---
Our team has a proud history of being a responsible employer and operating in an honest, principled, and disciplined manner. We pride ourselves on treating employees fairly and respectfully and providing opportunities for advancement for everyone. Being a top-tier organization means a commitment to diversity, inclusion and hiring from the communities within which we work.
Threeosix recognizes the importance of bringing indigenous and female employees into non-traditional and leadership roles within the company and assuring them an environment in which they can thrive.
---
We believe that businesses hold a particular responsibility towards the communities in which they operate, and towards the health and sustainability of the planet we all share. Threeosix works hard to ensure every project meets expectations relating to safety, environmental responsibility, quality, and schedule.
We place great emphasis on our daily goal of providing professionally managed projects, with the intent of creating value for our clients. Our team presents a safety-conscious culture to construction, maintenance, fabrication, and mining that is easily recognized as the new standard.
Threeosix is dedicated to safety, environmental responsibility, quality, and value to our communities
Mission
Leading project delivery in the resource and infrastructure sectors through strategic partnerships and client-centric service, with a dedication to excellence.
Vision
We are committed to bringing innovative and sustainable solutions, and a relentless focus on long-term results that enrich our communities.
Values
Our business approach is based on the values of trust, resilience and doing everything with integrity and respect.
Our team is committed to delivering exceptional service and results.
The Threeosix Difference
Threeosix is a Western Canadian-based industrial contractor serving the Resource and Infrastructure sectors. We operate with a dynamic team and lean corporate structure with a delivery focused on the systems and processes expected by top-tier clients.
---
We are qualified to master the challenges faced in today's labour market through a diverse and inclusive approach. We commit to being transparent, relationship-focused rather than transactional, and to delivering projects with an exceptional level of care.
---
We look forward to working with you as your trusted partner on your next project.
Learn more about Threeosix
Threeosix operates across a wide number of industries, from mining to commercial. Learn more about the sectors we're invested in.
From construction to design & build, Threeosix has the capabilities and size to offer an incredible variety of services for nearly every industry.
Learn more about our main office locations across Canada, and where our team primarily operates from.
Get in touch with us today
Contact us
Connect with a member of the Threeosix team today by using the following contact form. A member of our team is notified when you make an inquiry, and we try to respond within 1-2 business days. Thank you for your patience.
---
Mining Division
Saskatchewan Division

602 48th Street East
Saskatoon, SK S7K 6K4

Western Division Office

9205 37 Ave NW
Edmonton, AB T6E 5K9

Energy Division

730, 407 2nd Street
Calgary, AB T2P 2Y3
---